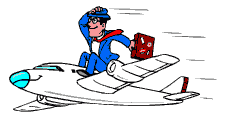 Glad that I'm at home at last (listen to the song I have put as my blog's soundtrack). Actually, that we are all at home safe and sound!!!!
Our flight:
MANCHESTER - MALAGA 19:55/23:55 14/04/2019
Good morning, families! Here we are in York on our last day. It's a bit chilly today, but still dry, cloudy with some sunny spells.
We have spent the whole morning doing the packing and preparing for our departure. Some of us even had a delicious brunch (the typical English breakfast, but later in the morning).
Then our host families took us to the meeting point by 3 p.m. We said goodbye to our host families and York Tutors staff and got on the coach, whose driver had some kind of connection with Spain and could speak perfect Spanish. We had plenty of time at the airport to go to the toilet, drink something and do the check in. We had some problems at the control because we committed some mistakes carrying liquids or other things that are not allowed in our hand luggage and that we had forgotten to put into our suitcases.
Then we had to wait at the departure lounge to see which gate we had to go to, so we had time to buy some water and do our last shoppings.
Our flight was delayed a bit, but we had no real problems, although it was completely full. We arrived at Malaga airport at about midnight with a nice temperature of 18 degrees Celsius and we had no problems with our luggage, so at half past we were already on the coach to get to our final destination: HOME. SWEET HOME!!!!
We arrived at about 2 a.m. and all the families were so finally to see their children back home again. What an adventure!!!
I will shortly be posting my final entry related to our VII Study trip to the British-Irish Isles, York 2019 with the teachers' report and other matters.
Thanks to all the staff at York Tutors School staff and to all the host families and to the Yorkers, in general, for making our stay in your wonderful town and area so special.
Please fill in this form for Active Global English House and remember that your answers will be really helpful for them to correct mistakes and improve certain aspects.
Yesterday we were in Liverpool and remember what they told us about the memorial we saw:

Vicky The Viking - Episode 2 - The Trap
PROJECT ON OUR STUDY TRIP TO YORK 2019
(England, United Kingdom)
From Sunday, 7th April to Sunday, 14th April
Everyday you will write down expressions or vocabulary learned that day.
Sunday
.- Write about the last day in York, the places you visited and the things you did (shopping). For those of you who have participated in our previous study trips, write the differences you have found between them and York. For those of you whose experience in these study trips is the first one, write about your expectations and the real experience. Shopping: what have you bought and how much have you spent? Did you like York in general? Our flight & journey back home. Best memories. Any souvenirs bought? Would you go back to York? Would you repeat the experience?
Expressions and vocabulary learned today >>>
When the cat's away, the mice will play
Needless to say, to be left behind, brunch, to have your head screwed on (the right way)
NOTICE also the difference between: sensitive/sensible , to be eager to do sth/ to be anxious about doing sth